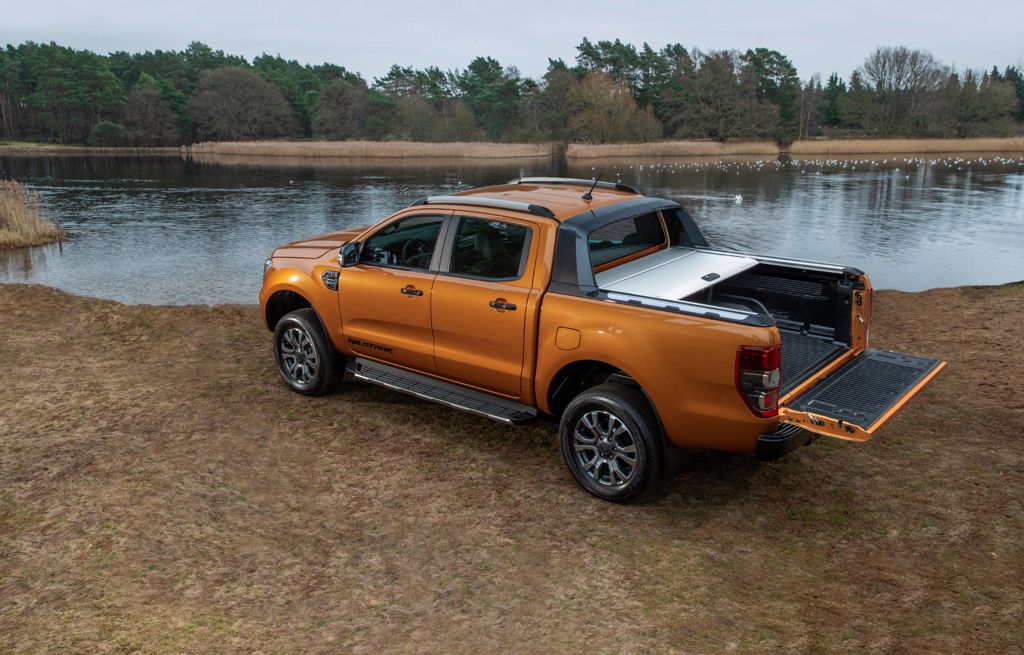 Ranger Wildtrak Coming Soon
To Dooley Motors
Built for toughness and crafted for comfort, this pick-up makes hard work look and feel great.
The new Ford Ranger is purpose-built to get the job done. With an impressive 1-tonne load capacity and more technologies than ever before, it works harder and smarter to help you tackle anything.


RANGER WILDTRAK
Key Features
For Wildtrak: ICE Feature Pack 129; For Raptor: ICE Feature Pack 129 (with SYNC3)
Engineered Trim Pack 126
Interior Trim Pack 20
Painted Front Fender Grill
Ebony Headliner
Boulder Grey Radiator Grille
Ask for more details
Telephone: 0599131665
Email: [email protected]
Harder
The 213 PS, 500Nm Bi-Turbo EcoBlue diesel engine is brilliantly powerful, and efficient. There's plenty of space to carry a euro pallet in the back, secured with the lockable rolling shutter and Easylift tailgate, plus a remarkable 3.5-tonne towing capacity for bigger jobs. Add to that a seamless 10-speed automatic transmission, with the ability to handle terrain changes by switching between 4WD and 2WD on the fly, and this epic pick-up proves it can hold strong, whatever the job that needs doing.
Smarter
The new Ranger has been updated with Ford's latest technologies, including FordPass and SYNC 3 with an embedded modem. Plus, it's designed with contemporary, rugged features, like the new Wildtrak interior and Xenon lights.
On the road, Intelligent Speed Assist uses Traffic Sign Recognition to keep you at the right speed, while Lane-Keeping System helps you stay on track. Head off-road and Hill Descent Control will help you tackle tough terrain, even when you're fully loaded, maintaining a constant speed on steeper descents without you even having to touch the pedals; and yes, it works in reverse too. Every technology is here to make hard work effortless.
Book a test drive with Dooley motors!
Book a Test Drive Request a Call Back
News