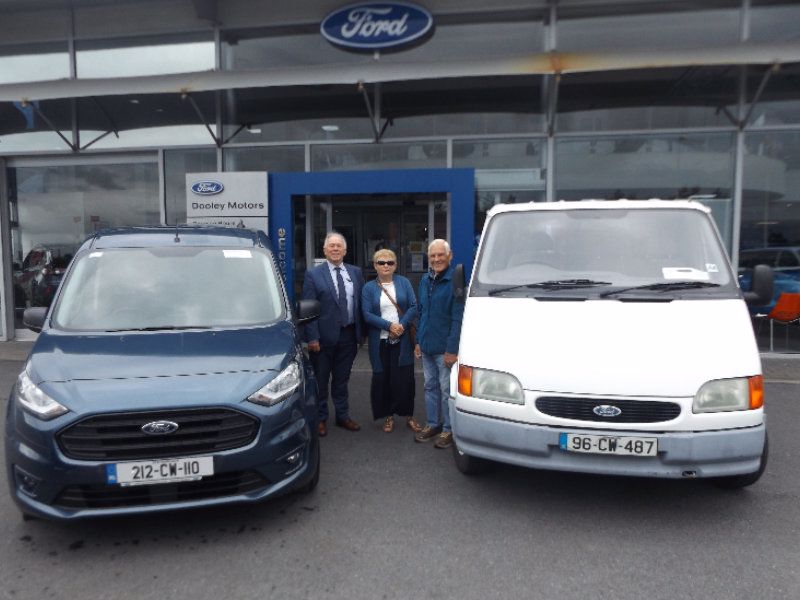 Thank you for your valued custom
Paddy & Eileen Haughney
Longstanding friends and customers Paddy & Eileen Haughney collected the keys of their Brand New Ford Transit Connect Trend Model.
Paddy traded in his 25 year old cherished Transit- his since new! An example of how Transits can keep on giving - once you properly service, maintain & mind them.
Anthony Dooley sold them the Transit 100S in 1996 an they continued to used Dooley Motors for their servicing and testing through the years.
Paddy Dooley handed over the keys of the new Connect to the excited pair.
Safe motoring to Paddy & Eileen in their new machine. There'll be no stopping them. Thank you for your valued custom.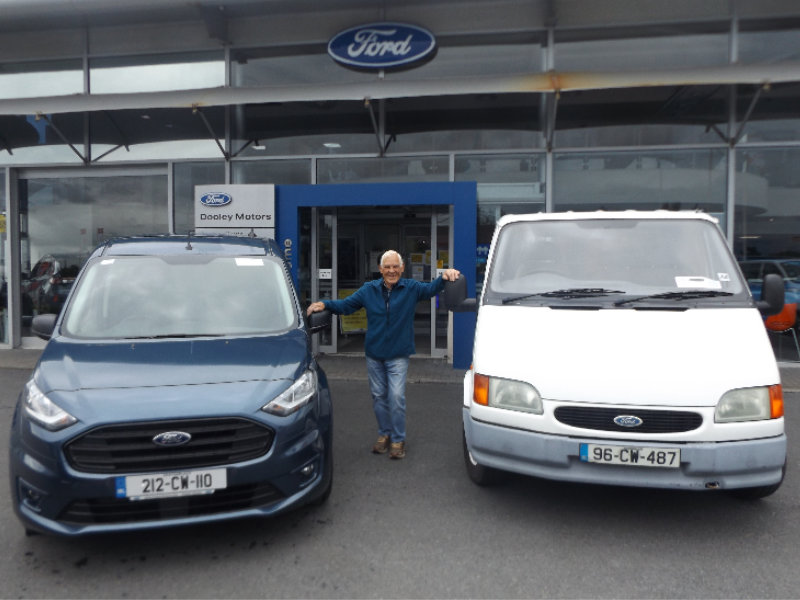 News